Health & Beauty Responsive Magento Template 3.1.0

View demo
Online Responsive Design Testing

Top Store with Health & Beauty v3 Magento Template v3

Create a responsive or full width slider with must-see-effects and all content always readable for search engines.
The extension has 5 responsive sliders that works perfectly on all screen sizes and mobile devices.
With a huge list of features, Total Slider Manager is the most sleek, intuitive, and powerful slider manager available for the Magento eCommerce platform, making the creation of slides easy for Magento users at all skill levels.
This Magento template comes with a bonus
The fast lightweight and customizable checkout extension for your store. Fast checkout is the easiest way to increase your sales!
With this Magento extension you can now provide rates live on product page for different shipping methods with their associated costs.
Smart Catalog is the first responsive configurable catalog with a toolbar for Magento.
This useful Magento extension displays stylish tabs instead of a select drop down.
Page is scrolled to top of the page with animation when you push the button.
Health & Beauty Magento theme will appeal to a wide range of customers. It has up-to-date information about products on the homepage that will help you to maximize your retail business.
I wanted to show you facts about changing from Shopify to Magento Health and beauty theme. This is escape frequency on the site which is EXTREMELY important if one wants to sell products - as you can see when Shopify was ruling it's 57,25% the highest with Shopify was 61% but as soon as I changed to new system and the Health and beauty theme - dropped down and today it was only 11% - it will fall further down and the average will become around 3%. Read more
Maria H Ringdal
Salon.no
We have applied unique style for several extensions.
Free Responsive Custom Magento Menu
This replaces the standard Magento menu with a multi-column drop-down menu system. Menu goes to one columnd drop down when screen resolution goes below 800px. Switching between full mode and single columnt mode is based on js. For small screens a submenu area appears when you click a menu item.
Free LightBox2 by MageSpecialist
LightBox2 is a fully customizable and ready-to-use extension to take control of your products' images.
Free EasyTabs Magento extension by Templates Master
This simple Magento extension allows you to add a tabbed interface to a product page. We have customized this extension with the Lightshop Pink Magento Template style.
Free AW Blog Magento extension by AheadWorks
The Blog extension gives you a noteworthy opportunity to communicate with your regular customers and casual visitors.
Free ShareThis
Offers the most innovative sharing platform for today's social audience.
Page Templates and Static Blocks
It is possible to create brands page, testimonials page, news page, and any text pages (2 columns left page, 2 columns right page, 3 columns page and full-width page) with this Magento template. It can be used for service information or any other application that you find useful. In addition,template has a fresh-looking section of highlighted categories.
Additional modules/features: fully customizable catalog; most popular block, testimonial block, home page products, payments, company info footer block, social bookmarks block, and SEO text block.
Developed in best pracises of CSS3
Since there are so many custom extensions, page templates, unique sidebars, and a custom menu, it can be molded into whatever kind of site the user wants.
The template offers a complete shopping experience with one-page checkout, shipping price calculator, custom menu and much more. Visitors can stay up to date through the banner sliders, news, and blog sections. The home page slider displays the latest promotions so the homepage is always updated with the latest information.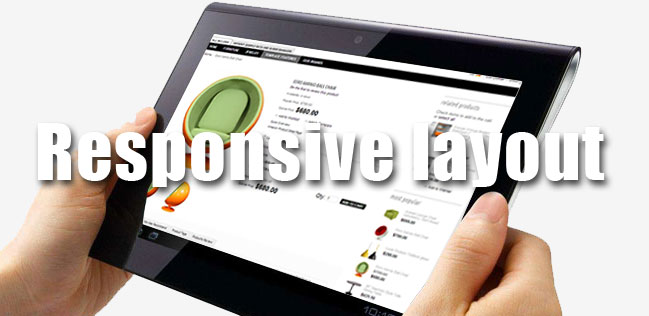 What You Get
Template contains a set of necessary components for Magneto
The package includes OnePage Checkout, ShippingPrice Calculator, Smart Catalog, Stylish Store Switcher, Back top Top Button
User guides
The package does not include PSD sources
Compatibility
Tested in desktop browsers:
- IE 7, 8, 9, 10
- Opera
- Mozilla FF
- Chrome
- Safari
Tested in mobile browsers:
- MS Windows Phone 7.5
- Opera Mobile (Android 2.3.6)
- Android 4.0.3 browser, Android 2.3.6 browser
- Safari
Note 1. Opera Mini does not fully support JavaScript. We would add some restrictions for Opera Mini in the next versions of the template.
Here's what our customers have to say
I think the feeling that you really understood what a Pharmacy/ Beauty oriented shopping needs are. I have looked at many many web templates. The designers are smart people, no doubt about that but was always missing was that subtle hint that they really did not have that much of deep understanding of specific industries that they were building themes for. So, that makes a world of difference to see somebody actually has spend some time understanding your sector's specific needs.
I do nto expect a 100% perfect template but i am going to appreciate and of course do business with somebody that at least has tried to show me that level of expertise plus understanding of my business needs that i expect. I am very excited and i hope that be a good costumer for you and you be a good vendor for me.
Ismail, template v2
Keep doing that great work with themes. If our site goes up (and i'm sure of it) we will contact to you to make a most personalised / unique one. I really like your designs.
Javier
Mifarma.es, template v2
A gallery of beautifully designed Health & Beauty Magento Template v2 stores
Release Notes
2013-11-07 - Current release 3.1.0. Small css changes.
2013-10-26 - Performance Test. Load time (repeat view): 2.3sec
2013-10-25 - 3.0.0. Added new features: responsive layout, responsive catalog extension (Smart Catalog), responsive Custom Menu, free responsive slider, 'back to top' button, store switcher and some "must-have" free Magento extensions.
2012-05-17 - Added following features: new custom menu styles, block "brands". Check for Magento 1.7 compatibility
2011-12-08 - 2.0.0 has been relised. We have applied style for Magento extensions: One Page Magento Checkout , Shipping Price Calculator, Total Slider Manager, EM Quickshop, EasyTabs, Quick Feedback, AW Blog.
2011-09-08 - Check for Magento 1.6 compatibility
2011-09-08 - Improvements to News, Sliders, Page templates, and added Free Magento extensions
2011-03-14 - Version 1 was successfully checked as XHTML 1.0 Strict
2011-03-14 - Compatibility tests. Support IE6 (limited), IE(7+), FF (3.6+), Safari (4+), Chrome (9+), Opera (8.5+), SeaMonkey (2.0), Minefield (3.7), Avant (11.7)
2011-03-22 - Load time: 1.3sec
2011-01-30 - Initial release
Health & Beauty (Cosmetics Magento Template, Pharmacy Magento Template) is a Magento theme specifically designed for stores that sell pharmaceuticals, medical supplies, skin and body care products, nutrition & fitness products, and jewelry. It has a very elegant and clean design interface that was made for the best luxury products.
Here's what our customers have to say
Customer Reviews
After looking and searching and more looking and searching again, when i found this theme i was really surprise, it is a really good theme, it has a good professional quality and im sure it is going to make my site to grow bigger, keep going in the same direction, i will pay attention to your incredible themes

(Posted on 1/15/2016)

I have been using Health and Beauty theme for several years now and it is by far superior to other Magento themes in terms of being userfriendly for the customer. Everything at your hand when you shop at our shop. The system is - in that way better than any other theme I have found for both Magento and when I have tried to find similar quality within other shopping systems. I tried shopify for a while as I thought it would give me more possibilities within partnerprograms - but it only made things so much worse. When using Web Experiments theme I had escape frequency of 3% - but it jumped to 53% when moving to Shopify. So anyone who is not convinced... Highly recommended.

(Posted on 5/30/2015)

Keep doing that great work with themes. If our site goes up (and i'm sure of it) we will contact to you to make a most personalised / unique one. I really like your designs.

(Posted on 6/2/2012)
I think the feeling that you really understood what a Pharmacy/ Beauty oriented shopping needs are. I have looked at many many web templates. The designers are smart people, no doubt about that but was always missing was that subtle hint that they really did not have that much of deep understanding of specific industries that they were building themes for. So, that makes a world of difference to see somebody actually has spend some time understanding your sector's specific needs.

I do nto expect a 100% perfect template but i am going to appreciate and of course do business with somebody that at least has tried to show me that level of expertise plus understanding of my business needs that i expect. I am very excited and i hope that be a good costumer for you and you be a good vendor for me. (Posted on 5/24/2012)
You may also be interested in the following Magento Templates
| | | | |
| --- | --- | --- | --- |
| | | | |