Use flags to switch languages: Yes/No
Display a label with the languages switcher: Yes/no.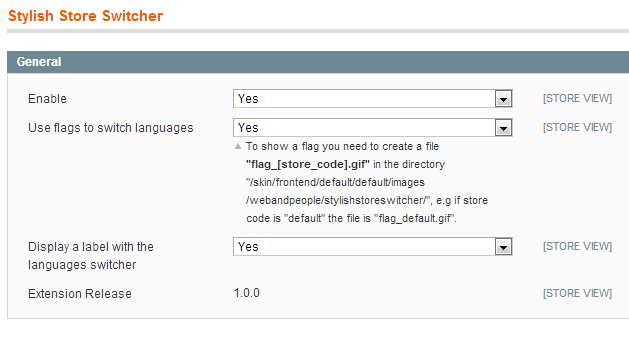 To show a flag, you need to create the file "flag_[store_code].gif" in the directory
/ skin / frontend / default / default / images / webandpeople / stylishstoresswitcher /
(e.g., if store code is "default," the file is "flag_default.gif").
---
This is a step-by-step guide on how to use Stylish Store Switcher Magento extension in Web-experiment.info Magento themes.