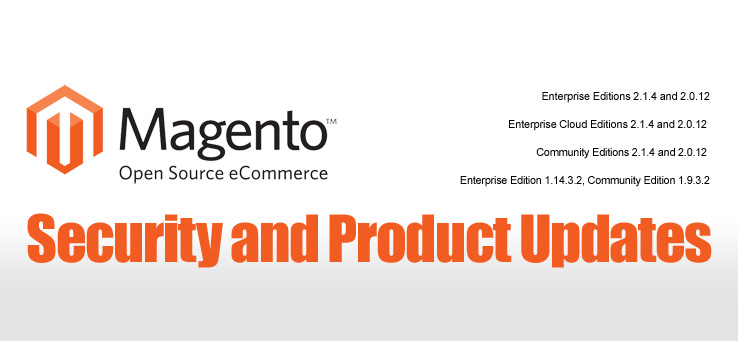 We'd like to inform you that the following important Magento product and security updates are now available. These new versions provide a range of improvements, including a fix for the recently discovered Zend Framework 1 security vulnerability and quality updates to catalog, payments, and sales modules in Magento 2.
Enterprise Editions 2.1.4 and 2.0.12
Enterprise Cloud Editions 2.1.4 and 2.0.12
Community Editions 2.1.4 and 2.0.12
Enterprise Edition 1.14.3.2, Community Edition 1.9.3.2, and the SUPEE-9652 patch resolve the Zend Framework 1 issue
Software updates are available on Magento Community Edition Download Page, and through Composer. For more information about the new versions review the release notes:
Magento Community Edition 2.1.5
Added Feb 21, 2017
This release updates the copyright date in every file. It does not contain any functional changes or security improvements.
You can get Magento Community Edition 2.1 from Github, Composer, or using a compressed archive. The CE software is available from repo.magento.com.