How to insert a slider into the category page
First, create a slider and copy the slider embed code:

Goto CMS --> Static Blocks and create new static block. Press "Show/Hide Editor" button. Then paste slider code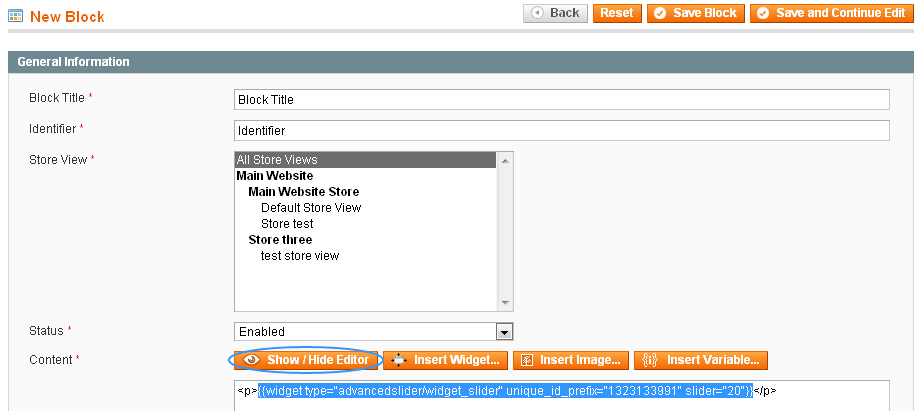 Save block with slider. Go to Catalog - Manage Categories and change display settings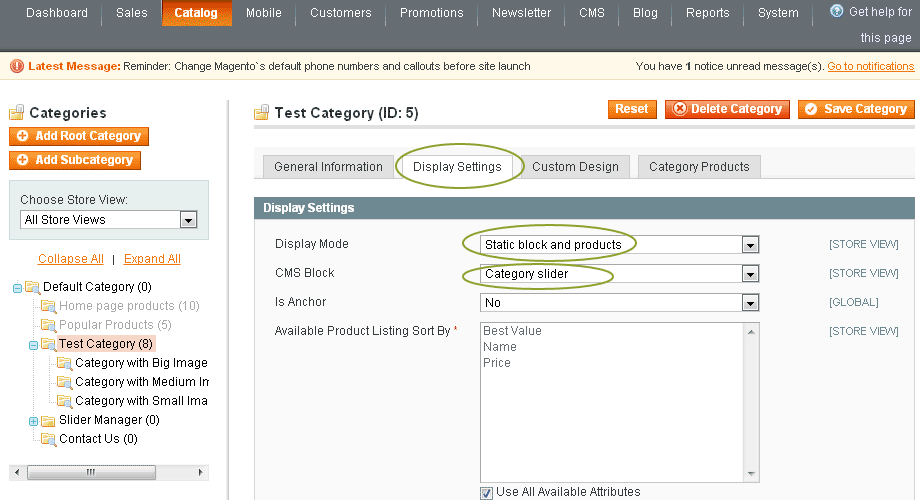 Thank you for using Total Slider Magento extension. If you have any questions that are beyond the scope of this help file, please feel free to email us via support form. Thanks so much!
---
This is a step-by-step guide on how to specify Slider Magento extension.
Total Slider Manager is a Magento plugin that allows you to easily create stunning sliders without having to write code. it's SEO friendly, supports touch navigation and more.