Hi-res images are taken from the product pages on Amazon site. This is HTML-parsing feature.
Please navigate to WE Amazon->Settings->Html parsing features
Please set:
Get product page html from Amazon site: Yes
Get Hi-Res images of a product from Amazon directly (not API): Yes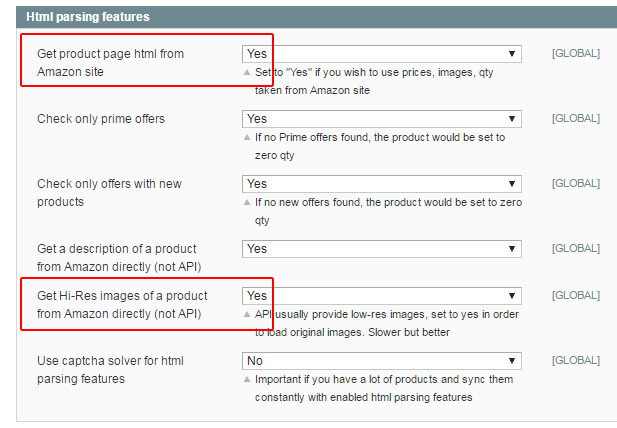 Amazon sometimes give captcha page instead of the actual page. So HTML parsing features are not 100% working, since Amazon might block http requests or put captcha pages.
You will need to add a captcha solver. There is a way to add captcha solver account in the extension settings.
---
Amazon Products Manager is a Magento extension that allow you to import products from Amazon to Magento. You can use it as Amazon Affiliate plugin, as Amazon content downloader or integrate Amazon fulfillment into your Magento store.