Perfect White Responsive Magento Template 3.4.1

View demo
Online Responsive Design Testing
This Magento template comes with a bonus
The fast lightweight and customizable checkout extension for your store. Fast checkout is the easiest way to increase your sales!
With this Magento extension you can now provide rates live on product page for different shipping methods with their associated costs.
Smart Catalog is the first responsive configurable catalog with a toolbar for Magento.
This useful Magento extension displays stylish tabs instead of a select drop down.
Page is scrolled to top of the page with animation when you push the button.
The PerfectWhite is a fashionable european design style Magento Template. It's one of the most complete theme ever created. This Magento theme is elegant, modern, and simple, with a focus on usability.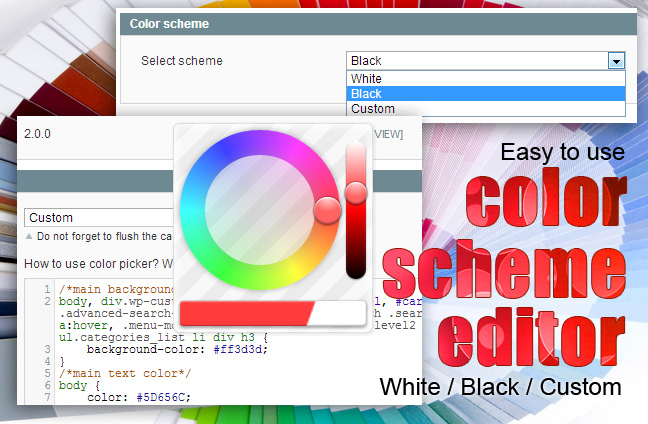 Top Stores with Perfect White Magento Template

Create a responsive or full width slider with must-see-effects and all content always readable for search engines.
The extension has 5 responsive sliders that works perfectly on all screen sizes and mobile devices.
With a huge list of features, Total Slider Manager is the most sleek, intuitive, and powerful slider manager available for the Magento eCommerce platform, making the creation of slides easy for Magento users at all skill levels.
The PerfectWhite Magento theme is perfect for showcasing design products for the house, from smaller objects to lamps and furniture, textile, lighting and clothing.
Extensions included in previous version.
Free Responsive Custom Magento Menu
This replaces the standard Magento menu with a multi-column drop-down menu system. Menu goes to one columnd drop down when screen resolution goes below 800px. Switching between full mode and single columnt mode is based on js. For small screens a submenu area appears when you click a menu item.
Free LightBox2 by MageSpecialist
LightBox2 is a fully customizable and ready-to-use extension to take control of your products' images.
Free EasyTabs Magento extension by Templates Master
This simple Magento extension allows you to add a tabbed interface to a product page. We have customized this extension with the Lightshop Pink Magento Template style.
Free AW Blog Magento extension by AheadWorks
The Blog extension gives you a noteworthy opportunity to communicate with your regular customers and casual visitors.
Free ShareThis
Offers the most innovative sharing platform for today's social audience.
Page Templates and Static Blocks
It is possible to create brands page, testimonials page, news page, and any text pages (2 columns left page, 2 columns right page, 3 columns page and full-width page) with this Magento template. It can be used for service information or any other application that you find useful. In addition,template has a fresh-looking section of highlighted categories.
Additional modules/features: fully customizable catalog; most popular block, testimonial block, home page products, payments, company info footer block, social bookmarks block, and SEO text block.
Since there are so many custom extensions, page templates, unique sidebars, and a custom menu, it can be molded into whatever kind of site the user wants.
You can have the theme up and running in your store very quickly!
The template offers a complete shopping experience with one-page checkout, shipping price calculator, custom menu and much more. Visitors can stay up to date through the banner sliders, news, and blog sections. The home page slider displays the latest promotions so the homepage is always updated with the latest information.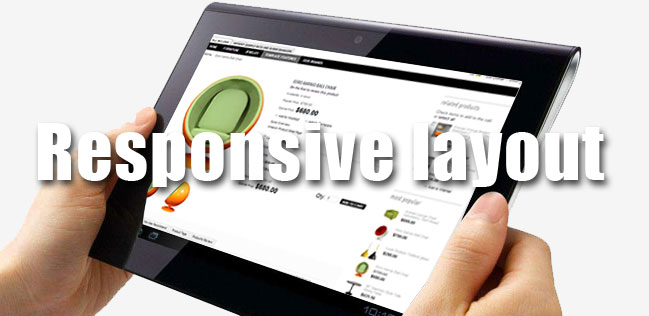 What You Get
Template contains a set of necessary components for Magneto
The package includes OnePage Checkout, ShippingPrice Calculator, Smart Catalog, Stylish Store Switcher, Back top Top Button
User guides
The package does not include PSD sources
Compatibility
Tested in desktop browsers:
- IE 8, 9, 10, 11
- Opera
- Mozilla FF
- Chrome
- Safari
Tested in mobile browsers:
- MS Windows Phone 7.5
- Opera Mobile (Android 2.3.6)
- Android 4.0.3 browser, Android 2.3.6 browser
- Safari
Note 1. Opera Mini does not fully support JavaScript. We would add some restrictions for Opera Mini in the next versions of the template.
Release Notes
2014-03-12 — Current version 3.4.1. Themes and extensions folder is changed from "local" to "community". Magento 1.8 form_key issue fix
2014-03-04 - Version 3.4.0. Added two color schemes to choose and unlimited colors option. Added Cart items preview, Quick View, Search Autocomplete and Suggest extensions. Whishlist and Compare links has a mouseover effect which displayes small boxes with corresponding summary.
2013-11-22 - Version 3.1.2. Fixed small bug with "browse by/shop by" position.
2013-11-07 - Version 3.1.1. Small css and local.xml changes. Fixed bug with @font-face / merge css. Added css-code for websites with fixed width (Smart-catalog is disabled)
2013-08-13 - Performance Test. Load time: first view 4.1sec / repeat view 1.2 sec
2013-08-04 - Version 3.0. Added new features: responsive layout, responsive Magento catalog extension, responsive Custom Menu, free responsive slider, 'back to top' button, store switcher and some "must-have" free Magento extensions.
2011-12-28 - Version 2.0 (archive)
2010-10-12 - Initial release
A gallery of beautifully designed Perfect White v3 stores
The Perfect Store Magento Template has a crisp, modern feel with an elegant and minimalistic design. You can select different backgrounds for your store. You'll discover on your own as soon as you install PerfectWhite Magento Template.
Here's what our customers have to say
Customer Reviews
Good Job Review by

glenn

Straight to the point style, nice work , congrats.
(Posted on 1/24/2014)

Great theme, easy to use Review by

Dede

I have bought the template a while back and received the updated version which is a more visually appealing and also is wider. (Posted on 9/17/2013)